Quality Specialist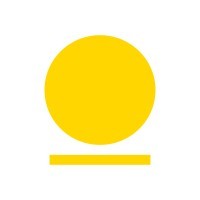 Ritual
Quality Assurance
Culver City, CA, USA
Posted on Wednesday, May 17, 2023
About Ritual
Ritual is a personal health brand that is building the future of daily essentials. Our mission is simple: we help turn healthy habits into a Ritual. We started by creating the first visible supply chain of its kind and reinventing the daily multivitamin from the ground up. Now, together with some of the world's leading scientists, researchers and advisors, we're developing a new standard of high-quality, traceable daily products across new categories. Hundreds of thousands of customers across generations trust us, and we are growing quickly.
We've built a team of over 120 (and counting) curious skeptics, world-class scientists, unconventional artists, expert marketers, and analytical strategists. We're venture-backed and based in sunny Los Angeles. If you're looking to challenge the status quo and be challenged to do the best work of your career, join us.
The Quality Specialist supports the Quality Organization through the management of document control, development and issuance of Deviations and Change Orders. This role will be primarily accountable for ownership of the Document Control program and issuing changes through the Deviation and Change Management programs. The Quality Specialist will also support in the review and release of Ritual Products supporting the Sr. Manager-Quality Systems and will be responsible for review of documentation, assessment of Certificates of Analysis for analytical and microbiology results, documentation and escalation of any out of specification results and communicating any trend issues to the Quality leadership team. They will also be working with our contract manufacturing labs around any product release issues supporting the Sr. Manager-CoMan Quality. This role will also be accountable for the tracking and reporting of identified Quality Metrics/KPIs to the broader R&D organization and supporting the team with invoice processing and tracking.
What You'll Do
Leads Document Control requirements for the Quality Team.
Manages training records/requirements for Quality identified training.
Supports Ritual with product release by conducting record reviews, escalation of any OOS results to the broader Quality Team, and managing of release record archives
Supports compliance to MoC (Management of Change) Program through review of Deviations and Change Orders, issuing and tracking them for completion.
Supports the Quality Team with management of consumer complaints and adverse event investigation and reporting. Supports traceability exercises, product trace, and recall procedures
Serves as a supporting member of the Ritual Internal Audit TeamSupports the Quality Team with invoice processing and approval.
Who You are:
This role reports directly to the SVP, Quality Assurance and is seen as a leader within the Quality organization
Technical acumen - have a working knowledge of FDA regulated environments such as dietary supplements, food/beverage and personal care
Detail oriented - likes to get into the details of process requirements to ensure work is completed on time and with quality excellence.
Collaborative with a demonstrated track record of working with cross-functional partners
Adaptable - as a company in high-growth mode, our processes, product offerings and partners are constantly evolving. This candidate needs to be able and willing to adjust to change
Excellent communication skills for technical and non-technical audiences
What you need:
Education: Food Science, Microbiology, Engineering, Chemistry or Equivalent
BS degree required, with a strong preference for a higher degree.
Experience: Minimum of 2 years of responsibility in Quality Assurance within a food and/or dietary supplement industry
Knowledge of Quality Management Systems, CAPAs, Change Control, cGMP, FDA, Regulatory Compliance, Consumer Complaints, Risk Assessment and Project ManagementTravel up to 10% of time
Compensation and Benefits:
PAY RANGE: $70,000 - $110,000
Your base salary is one part of your total compensation package. The salary range represents the entire compensation range for this position. Exact compensation will depend on several factors, which may include your skills, level, years of experience, technical expertise, and other qualifications. You will be eligible for the upper end of the salary range. You will be also eligible for equity and great benefits + 401k + unlimited PTO etc - see our list of perks/ benefits below.
Additional Compensation, Benefits + Perks:
Medical/Dental/Vision/Life Insurance
Healthcare & Dependent Care FSA
Equity participation
401k Match - Up to 4%
Pet Insurance
Free Ritual Forever
Unlimited PTO - 10 days minimum to keep you fresh
18 paid holidays
Bi-Annual Performance Reviews
"Ritual First Fridays" - Entire company takes off the first Friday of each month while we are working remotely
5 months paid maternity/paternity leave and we cover health insurance during any additional time taken under-protected baby bonding time off
Flex time for returning to work birth-parents
Childcare stipend (monthly expense)
New hire set up stipend
Maven Clinic, a family planning platform for all Ritual and employees and dependents.
Periodic group workouts with trainers on Zoom
Annual wellness stipend
Why Ritual?
Since launching in October 2016, Ritual has grown to be a cultural revolution in the health industry. We're not about pseudoscience, half-truths or health fads. We are simple, effective, and backed by real science. We have some pretty great benefits & perks for full-time employees related to our office environment, however, they have been limited due to the global health situation. See below for our adjusted available perks until we can get back into the office together!
Ritual is an Equal Opportunity Employer. We are committed to bringing together humans from different backgrounds and perspectives, providing employees with a safe and welcoming work environment free of discrimination and harassment. We strive to create a diverse & inclusive environment where everyone can thrive, feel a sense of belonging, and do impactful work together.