TikTok Specialist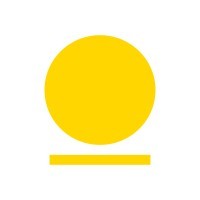 Ritual
Remote
Posted on Tuesday, April 11, 2023
About Ritual
Ritual is a personal health brand that is building the future of daily essentials. Our mission is simple: we help turn healthy habits into a Ritual. We started by creating the first visible supply chain of its kind and reinventing the daily multivitamin from the ground up. Now, together with some of the world's leading scientists, researchers and advisors, we're developing a new standard of high-quality, traceable daily products across new categories. Hundreds of thousands of customers across generations trust us, and we are growing quickly.
We've built a team of over 120 (and counting) curious skeptics, world-class scientists, unconventional artists, expert marketers, and analytical strategists. We're venture-backed and based in sunny Los Angeles. If you're looking to challenge the status quo and be challenged to do the best work of your career, join us.
Essential
Ritual is looking for an experienced candidate to serve as our TikTok Strategist for organic social channels. We're a brand with Webby-nominated content that looks to constantly set that standard for memorable social media work, and this opportunity aspires to reach dedicated creators and strategists who operate expertly in platform scheduling, reporting, and content creation. Candidates for this role should have experience in communications or marketing, and have a deep curiosity about social media — both on established and newer mediums. They should be interested in growing Ritual's social presence through memorable work and content that resonates deeply with our community. This person will gain an understanding of who Ritual is as a brand and be responsible for sharing that information across social platforms.
What you'll do:
You will drive Ritual's TikTok growth strategy — researching platform updates and trends, setting goals, and reporting on your progress.
You will partner with the Director of Social in bringing Ritual's brand POV to life on TikTok, supporting everything from daily content to campaign launches.
You will serve as a resource and researcher for viral content opportunities, studying trends and implementing Ritual's POV on how to engage in them.
You will create video-centric organic social content for TikTok and Reels, working closely with partners to produce quality, on brand social videos.
You will lead the ideation and creation of SEO-based social content on TikTok and Reels — working with the team to identify content opportunities.
You will partner with Ritual's internal Studio Team, briefing additional creators on weekly content support needs.
You will partner with teams to aid social production across impact, customer service, operations, retail, business development, growth, creative, etc.
You will lead our organic content creator partnerships — overseeing several monthly creators who contribute video-based content for social channels.
You will regularly organize, schedule, and promote TikTok content using our social calendars.
You will develop and execute social brief work to assist team asks across Brand, Impact, Business Development, and Lifecycle.
Who You Are:
Experienced. You should begin with a firm understanding of social platforms, especially TikTok and Instagram, and scheduling tools.
Creative. You should be able to create original content that represents the brand and catches the eye of our audience.
Curious. You should have knowledge of the world of marketing and brand, or be willing to dig deep and learn on the job.
Invested. Outside of your job, impactful social media content energizes you. You are energized by thoughtful work in this space and are always looking for memorable, creative content.
Eager. You go "beyond the ask" — you're someone who takes chances and considers what's next for social content.
Proactive. You're able to keep track of your work and maintain your time on your own — when you find you need support, you feel comfortable asking for guidance.
A Communicator. You write well, comprehend the power of storytelling, and can parse through the numbers to uncover the story within.
What You Need:
Education: BS/BA, preferably in Marketing, Communications, or Creative fields encouraged. Equivalent experience is also accepted.
Experience:
3+ years working in Digital Marketing, Social Media, or Content Creation.
A keen awareness of video-driven social platforms, especially TikTok.
Hands-on experience with social media scheduling and planning, content creation, and social media reporting.
Familiarity with Adobe platforms like Photoshop and Spark, alongside any additional social editing tools.
Experience in content creation — largely design and lo-fi video, though photography, film, and editing are always a bonus.
The ability or willingness to learn writing social copy and mastering brand tone of voice.
Strong presentation skills to share social insights with senior team members
Eagerness around assessing data and distilling insights into useful strategies
An eye for design to create lo-fi internal assets and spot external creative partners for additional lo-fi content
Additional Experience (not required, but appreciated):
Experience working with a brand as a content creator or social coordinator is appreciated.
Experience in digital community building and management is not required but appreciated.
A knowledge of direct-to-consumer businesses and critical marketing metrics is welcomed but not required.
Compensation and Benefits:
PAY RANGE: $65,000 - $102,000
Your base salary is one part of your total compensation package. The salary range represents the entire compensation range for this position. Exact compensation will depend on several factors, which may include your skills, level, years of experience, technical expertise, and other qualifications. You will be eligible for the upper end of the salary range. You will be also eligible for equity and great benefits + 401k + unlimited PTO etc - see our list of perks/ benefits below.
Additional Compensation, Benefits and Perks:
Medical/Dental/Vision/Life Insurance
Healthcare & Dependent Care FSA
Equity participation
401k Match - Up to 4%
Pet Insurance
Free Ritual Forever
Unlimited PTO - 10 days minimum to keep you fresh
18 paid holidays
Bi-Annual Performance Reviews
"Ritual First Fridays" - Entire company takes off the first Friday of each month while we are working remotely
5 months paid maternity/paternity leave and we cover health insurance during any additional time taken under-protected baby bonding time off
Flex time for returning to work birth-parents
Childcare stipend (monthly expense)
New hire set up stipend
Maven Clinic, a family planning platform for all Ritual and employees and dependents.
Periodic group workouts with trainers on Zoom
Annual wellness stipend
Why Ritual?
Since launching in October 2016, Ritual has grown to be a cultural revolution in the health industry. We're not about pseudoscience, half-truths or health fads. We are simple, effective, and backed by real science. We have some pretty great benefits & perks for full-time employees related to our office environment, however, they have been limited due to the global health situation. See below for our adjusted available perks until we can get back into the office together!
Ritual is an Equal Opportunity Employer. We are committed to bringing together humans from different backgrounds and perspectives, providing employees with a safe and welcoming work environment free of discrimination and harassment. We strive to create a diverse & inclusive environment where everyone can thrive, feel a sense of belonging, and do impactful work together.