Product Enablement Manager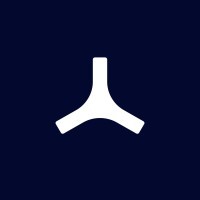 Density
Product
San Francisco, CA, USA
Posted on Thursday, May 11, 2023
The Opportunity
Density's mission is to measure and improve our footprint on the world.
We help companies understand how their workplaces are used. We do that by observing behavior in the office through our highly accurate and always anonymous sensors. In other words: where are people actually spending their time?
We translate that data into actionable, opinionated insights that help companies increase the financial and experiential performance of any workplace.
Today, we work with companies ranging from Fortune 1000 to high growth such as Uber, Pinterest, Shopify and Okta, occupying more than
1.25
billion square feet worldwide. And we're in it for the long game: what if we knew more, created better spaces, and could build cities that worked and felt better?
The role
We'll admit it: we're looking for a unicorn.
We're looking for an experienced enablement leader who can spot a need from a mile away yet also likes to roll up their sleeves and write the words.
Someone with both enablement and product marketing experience, who's as comfortable in GTM as they are in Product.
Someone who has the chops to parse out positioning and messaging at the highest altitude, and then will dig in with our reps to make sure all corner cases are covered.
Your mission: Ensure Density employees, especially our GTM team, understand our product and the value it provides, so they can effectively represent that value to prospects and customers.
You will:
Partner with teams in our Product and GTM orgs (Sales, Marketing and Customer Success) to identify opportunities for education and enablement on new products and changes in how we go to market. You'll ensure everyone understands the product value, positioning and messaging.
Design, create and deliver effective enablement programs for GTM teams as well as Density at large based on your assessment of those communities' needs. You'll own the creation and delivery of comprehensive training as well as simple, impactful materials that can be used internally and externally.
Work closely with Product to become fluent in our product differentiators and roadmap and to identify product and feature launch moments.
Help coordinate product launches: work with Product and Marketing leadership to develop messaging and positioning; develop a launch program that takes all audiences into account; and execute!
Drive development and certification programs for the GTM teams - facilitate training, create training content and homework, and set standards for certifications that recognize team and individual success.
Contribute net-new or repurposed product updates to share with external audiences through newsletters, Density.io, etc.
You have:
5+ years of product marketing, product enablement or sales / CS enablement experience in B2B tech. Bonus points for hardware-enabled software experience and for experience in workplace, corporate real estate or adjacent industries.
Experience beyond the traditional definition of enablement. This role straddles Product Marketing and Enablement. You'll work directly with Product leaders – the right person for this role will be excited about using both the PMM and Enablement parts of their brain.
Excellent writing, communication and facilitation skills. You're a self-starter who can build from the ground up.
A perspective on what makes for compelling and effective enablement collateral and training, with the success metrics to prove it.
You're always looking for ways we can do better: after planning and execution you focus on learning and improving.
We offer:
Excellent benefits including medical, dental, vision, mental and reproductive health, 401K, equity, Flex Fridays, Remote Friendly, unlimited and mandatory PTO and more.
A company environment full of fun, smart, talented and legitimately kind teammates. Our culture powers everything we do and we work hard to nurture it by bringing on the right humans.
A team hailing from innovators like Apple, LinkedIn, Stripe, Meraki, Flexport, WeWork, NASA & beyond.
$227M raised from investors including Kleiner Perkins, Founders Fund and Upfront Ventures.
The chance to change the built world as we know it.