Senior Infrastructure Engineer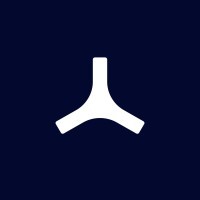 Density
Other Engineering
Remote
Posted on Thursday, March 23, 2023
We're looking for a talented Infrastructure Engineers to help us build one of the most advanced people sensing systems in the world. Our product and infrastructure are nuanced and distinctive. Building this product for scale has been an exercise in pragmatism, creativity, remarkable engineering, laser physics, global logistics, and grit.
Our mission at Density is to measure and improve our footprint on the world. We help today's largest companies understand how their buildings are used. We've counted hundreds of millions of people via systems that are real-time, accurate, and anonymous by design.
Today alone, Density will ingest over 5 million events. In the coming year, our sensor network is on track to grow tenfold. The overall system load is expanding quickly. Maintaining our low latency standards requires an increasingly thoughtful and well-crafted system.
We're architecting infrastructure where annual, unscheduled downtime is measured in minutes. We're building intelligent redundancies so missed events are an oddity. We're constructing an exceptional engineering team to support always-on, intelligible analytics generated on the fly.
We have a consumer product DNA and are building delightful user interfaces across various surfaces. Our goal is not simply to build dashboards for our data, but instead a five star experience for our customers informed by our sensor data.
The Infrastructure team is responsible for all of the cloud resources that power Density's business. We're a small group of engineers with broad experience and a passion for building reliable systems and thoughtful tools. Our positioning within Density is unique— our customers are other members of the engineering team. The products we build help application engineers deliver value to Density's customers quickly and effectively. As a Senior Infrastructure Engineer, you will help define, design, build, and manage the infrastructure that enables these products.
This role reports to our Director, Engineering and Infrastructure, and is a senior individual contributor position. Density is a remote-native company, and we have offices in San Francisco, New York City, and Syracuse.