Senior Financial Analyst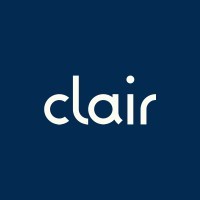 Clair
IT, Accounting & Finance
New York, NY, USA
Posted on Saturday, September 30, 2023
About Clair
If you can send your friends money in seconds, why does it still take your employer two weeks to send your paycheck?
At Clair, we are on a mission to create financial freedom for America's workers by giving them a digital banking platform that allows them to get paid as soon as they clock out of work. But we're not just another digital bank or on-demand pay provider. We meet Americans at their place of work by embedding our products within the scheduling, workforce management, and payroll apps they already use every day. And, as a social impact fintech, our promise to our users is simple: we'll never charge our users to access the money they've already worked for.
Learn more about us at getclair.com/about
Who are we looking for?
We are looking for a Senior Financial Analyst to continue building a culture of high financial context within Clair. As the second member of the FP&A team, you'll have the opportunity to partner with leaders in every area of the business. Reporting to the Head of Finance, you will be a core thought partner with scope to inform our strategy, cash and runway planning, financial reporting, budget process, and more.
Our ideal candidate has a track record of success in a prior high-growth startup environment and/or Big 4 accounting firm, and has material experience and/or university coursework in accounting. You know your debits from your credits and can effectively analyze 3-statement financials. You own or have owned journal entries, accounting schedules, reconciliations, and monthly close activities. Experience with SQL/BI tools and financial planning platforms (Planful, Adaptive Planning, etc.) a must.
You will succeed in this role if you are deeply curious about how Clair's financials are built, from the daily decisions we make to post-mortem analysis of their impacts on our books. You are proactive, with attention to detail, and experienced collaborating across teams. You're comfortable with ambiguity and can prioritize ruthlessly. You want to own more than just generating the same reports and decks every month, and you've improved BAU processes in your prior role(s).
This role might also be for you if you're an accountant in a high-growth startup who wants to expand your scope into finance and strategy as well, or a financial analyst with some ownership of monthly close processes.
Some of what you'll do
The small stuff
Own vendor management and procurement across the organization
Perform standard monthly/quarterly external reporting for partners
Ensure transactions are booked properly each month
Own accounting schedules and journal entries
The medium stuff
Monitor and report on our financial performance, highlighting areas of note and providing context to the Leadership Team
Own Accounts Payable and Accounts Receivable, maintaining meticulous records
Monitor our cash position and account balances, eventually owning our runway forecasting
Develop dashboards in our data visualization suite to track results of new initiatives
The big stuff
Own significant parts of our financial close process, schedules, and reconciliations
Collaborate with teams across Clair to develop analyses for new initiatives (new products, new marketing campaigns, new partnerships, etc.)
Develop unit economics measures and reporting for multiple user and partner groups
Partner with Technology and Operations to maximize team financial context and provide resource allocation guidance
Assist with deliverables for investor and Board of Directors meetings
Required Experience/ Qualifications
Bachelor's Degree in business, accounting, finance or a relevant field required.
CFA levels and/or CPA required
Experience owning journal entry booking for financial close periods
Significant skill with SQL and BI tools. Experience with R, Python, etc. a plus
3+ years experience in an accounting or financial role, preferably with at least 1 year in a high-growth startup; full P&L ownership a plus.
Proven experience with financial analysis with advanced Excel / Google sheets financial modeling skills. Best practices are second-nature, you can handle complexity but you strive for simplicity
Strong finance & business acumen, desire to understand drivers for business growth
Outstanding verbal and written communication skills
Excellent organizational and project management skills
Additional Details
Location: This is a hybrid position based out of New York City. You will be expected to come to the office 3 days per week.
Compensation: The annual base salary for this role is $110,000-$120,000. The actual base pay within this range depends on many factors, such as education, skills and experience. Base pay is only one part of Clair's competitive total compensation package which includes benefits, perks and equity. The base pay range is subject to change and may be modified in the future.
Need more convincing?
Apart from getting to work with our incredible team, here are some of the benefits you can expect when you join Clair:
Medical, Dental, & Vision Coverage, with option to extend to your family
Fully-paid parental leave
Company-sponsored 401k, HSA, and FSA
Unlimited vacation for salaried roles, generous PTO for hourly roles
Work from home setup allowance
Access to your earnings every day on Clair
Company-sponsored short-term and long-term disability insurance
Equal Opportunity Employer Information
Clair is an equal opportunity employer and we value diversity at our company. We actively seek a diverse applicant pool and do not discriminate on the basis of race, religion, color, national origin, gender, sexual orientation, age, marital status, veteran status, or disability status.
For questions, please email us at careers@getclair.com