Compliance Specialist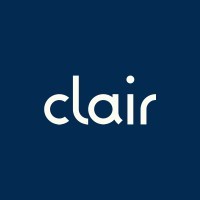 Clair
Legal
New York, NY, USA
Posted on Saturday, August 26, 2023
About Clair
If you can send your friends money in seconds, why does it still take your employer two weeks to send your paycheck?
At Clair, we are on a mission to create financial freedom for America's workers by giving them a digital banking platform that allows them to get paid as soon as they clock out of work. But we're not just another digital bank or on-demand pay provider. We meet Americans at their place of work by embedding our products within the scheduling, workforce management, and payroll apps they already use every day. And, as a social impact fintech, our promise to our users is simple: we'll never charge our users to access the money they've already worked for.
Learn more about us at getclair.com/about
Who we are looking for?
We are looking for a Compliance Specialist who will own a variety of processes and work directly with and learn from our Compliance Counsel and Chief Compliance Officer. This Specialist will manage our suite of vendors, conduct due diligence on new and prospective vendors and serve as the liaison to our partner bank. This person will work cross-functionally throughout the Clair team to ensure Clair's vendor management procedures comply both with our internal policies as well as the policies set forth by Clair's partner bank. This Specialist role is a perfect fit for someone looking to grow their career within Compliance and/or Operations functions and make a huge impact at an early stage startup!
Our ideal candidate is a self-starter with effective communication skills, excellent organizational skills and a proven track record of successfully managing external relationships. You will succeed in this role if you are a proactive and clear communicator with experience collaborating across teams, you are comfortable with ambiguity and can thrive in a fast-paced environment.
What you'll do
Identify and implement best practices in vendor management across third party relationships.
Collaborate with internal stakeholders to support vendor reviews such as cyber, data privacy, compliance, AML, financial, etc.
Leverage Tandem, Clair's vendor management platform, to effectively oversee vendors and third party relationships, ensuring all entered information and contracting is up to date and complete.
Liaise with legal and compliance as it relates to contract negotiation and formation for new and existing vendors.
Create and maintain a strong relationship with our partner bank; effectively direct bank requests to appropriate internal resources; follow up with the bank re: status of ongoing projects and Clair requests.
Assist Compliance Counsel in marketing reviews, ensuring collateral does not run afoul of applicable regulations nor partner bank guidelines
Perform compliance risk assessments and ongoing monitoring and contribute to the development of risk mitigation strategies and to strengthening internal control systems
To be successful in this role you should possess the following abilities
Strong written and verbal communication skills, ability to interact and influence peers, managers and senior leaders
Strong analytical skill set and decision making abilities
Ability to independently manage projects and creatively problem solve
Strong organizational skills
Collaborate well in team environments
Required Experience/ Qualifications
2+ years of experience in a client-facing role
Prior experience in vendor management and/or banking compliance
Strong project management skills, with the ability to manage multiple projects simultaneously and prioritize tasks effectively
Minimum education of bachelor degree, or equivalent
Additional Details
Location: This is a hybrid position based out of New York City or Florida. New York City based employees will be expected to come to the office at least 2 days per week.
Compensation: The annual base salary for this role is $75,000-$90,000. The actual base pay within this range depends on many factors, such as education, skills and experience. Base pay is only one part of Clair's competitive total compensation package which includes benefits, perks and equity. The base pay range is subject to change and may be modified in the future.
Need more convincing?
Apart from getting to work with our incredible team, here are some of the benefits you can expect when you join Clair:
100% Medical, Dental, & Vision Coverage, with option to extend to your family
Fully-paid parental leave
Company-sponsored 401k, HSA, and FSA
Unlimited vacation for salaried roles, generous PTO for hourly roles
Work from home setup allowance
Access to your earnings every day on Clair
Company-sponsored short-term and long-term disability insurance
Equal Opportunity Employer Information
Clair is an equal opportunity employer and we value diversity at our company. We actively seek a diverse applicant pool and do not discriminate on the basis of race, religion, color, national origin, gender, sexual orientation, age, marital status, veteran status, or disability status.
For questions, please email us at careers@getclair.com