Director of Marketing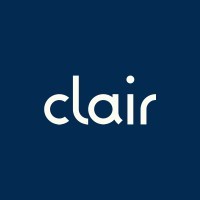 Clair
Marketing & Communications
New York, NY, USA
Posted on Tuesday, May 2, 2023
About Clair
If you can send your friends money in seconds, why does it still take your employer two weeks to send your paycheck?
At Clair, we are on a mission to create financial freedom for America's workers by giving them a digital banking platform that allows them to get paid as soon as they clock out of work. But we're not just another digital bank or on-demand pay provider. We meet Americans at their place of work by embedding our products within the scheduling, workforce management, and payroll apps they already use every day. And, as a social impact fintech, our promise to our users is simple: we'll never charge our users to access the money they've already worked for.
Learn more about us at getclair.com/about
Who we are looking for?
Clair's product offers capabilities that can dramatically change the day-to-day life of our customers for the better. We have access to thousands of businesses across all 50 states, representing hundreds of thousands of employees nation-wide. Clair's challenge is primarily a marketing one. How do you explain financial services in a simple way? How do you build trust with a customer base used to looking for a catch? The key to our success lies in answering these questions with a brand and a story that resonates.
We are looking for a Director of Marketing to lead Clair's communication with Partners, Employers, stakeholders, but most importantly, with our users. You will come at our growth challenge with a Product Marketing lens, spending as much time as possible with our customers, understanding their needs, how they speak, and how to excite them. You will ultimately give direction to our company wide communications, overseeing not only our user-facing channels via Lifecycle and Product marketing, but also overseeing the employer- and partner-facing channels we use to grow.
Our ideal candidate is a leader, and empathetic product marketer with a proven track record of developing a successful product marketing story and content. You have an ability to communicate complex concepts in an understandable, exciting way. You are able to manage a team and want to build out a function from scratch. Mostly, you are entrepreneurial and love building a company you can be proud of!
What you'll do
Define the end-to-end narrative surrounding our product, aiming for improved user education at onboarding and product use, and ultimately positively impacting growth

Perform in depth, qualitative and quantitative user-research on a recurring basis, in order to surface required product changes, new features and in service of defining a narrative on the consumer front (primary focus) but also the partner and employer fronts (secondary)

Work hand in hand with Product Managers, defining the product narrative and specific feature positioning, bring inputs from research to the Head of Product during the roadmapping process

Lead Clair's branding efforts and company narrative

Build Clair's marketing department, managing our Lifecycle Marketer and Employer marketer, and ensuring consistency of messaging across all channels

Ensure consistent high quality production of marketing deliverables for all channels via creation of a marketing support function (including management of our off-shore team)

Determine Clair's marketing strategy based on company priorities, including which stakeholders to focus on to achieve these priorities, and how to design the team as a result
To be successful in this role you should possess the following abilities
Have a bias towards action - you love taking the lead on challenging problems and hate sitting still

Care about our user base and be empathetic: be bold and tell a good story

Have excellent communication, in both written and verbal form

Collaborate well in team environments, but able to act quickly as the decision-maker. You thrive in ambiguity

You want to build something you can own, and manage a team to get the company to the results it seeks
Required Experience/ Qualifications
5-7+ years experience in product marketing or a related field, ideally in FinTech, banking, lending or a company leveraging employer-employee distribution networks

Previous experience at a fast-growing startup

Experience hiring for and managing a team

Minimum education of bachelor degree, or equivalent
Additional Details
Location: This is a hybrid position based out of New York City.
Compensation: The annual base salary for this role is $170,000 - $200,000. The actual base pay within this range depends on many factors, such as education, skills and experience. Base pay is only one part of Clair's competitive total compensation package which includes benefits, perks and equity. The base pay range is subject to change and may be modified in the future.
Need more convincing?
Apart from getting to work with our incredible team, here are some of the benefits you can expect when you join Clair:
100% Medical, Dental, & Vision Coverage, with option to extend to your family
Fully-paid parental leave
Company-sponsored 401k, HSA, and FSA
Unlimited vacation for salaried roles, generous PTO for hourly roles
Work from home setup allowance
Access to your earnings every day on Clair
Company-sponsored short-term and long-term disability insurance
Equal Opportunity Employer Information
Clair is an equal opportunity employer and we value diversity at our company. We actively seek a diverse applicant pool and do not discriminate on the basis of race, religion, color, national origin, gender, sexual orientation, age, marital status, veteran status, or disability status.
For questions, please email us at careers@getclair.com