Customer Experience Representative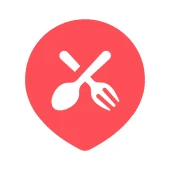 ChowNow
Customer Service
Los Angeles, CA, USA · Kansas City, MO, USA
Posted on Saturday, September 16, 2023
ABOUT US:
ChowNow's vision is to become the leading North American platform connecting diners and independent restaurants for at-home dining. The ChowNow Platform continues to grow its product offerings and bring restaurants and diners closer together. Our marketplace provides commission-free ordering for restaurants nationwide and diners with an ever-growing selection of independent restaurants. Our demand network provides diners with the ability to order where they're already online, including Google, Yelp, Instagram, Snap, and many others. And our white-labeled online ordering system provides restaurants with a branded experience for diners on their website and their own iOS and Android apps for a reasonable monthly fee regardless of order volume. To date, we've created over 20,000 apps for our restaurant partners – something that's never been done before in our category. We operate this way because of our belief in being fair, sustainable, and equitable with our restaurant partners, and the same goes for our culture.
Diversity, teamwork, and mutual respect are among our core company values. We pride ourselves on giving our teams plenty of opportunities to make their mark.
Join us and help ensure ChowNow becomes the diner's first choice for socially responsible online ordering. Together we can preserve neighborhood flavor, one restaurant at a time.
ABOUT THE POSITION:
Customer Experience plays an indispensable role in our success as a company as an award-winning 24/7 customer-facing team. As a Customer Experience Representative, you are the voice of ChowNow, helping our restaurants, diners, and delivery partners have a positive experience via the phone, chat, text, and email. You must be calm, caring, and compassionate with a strong sense of empathy. This role requires organization and balance with difficult situations and a sense of urgency. Specifically, you are responsible for processing 1,000 tickets per month and maintaining high-quality scores.
This is a hybrid position based in Los Angeles or Kansas City with a 2 days a week in office requirement.
WHAT WE LOVE ABOUT YOU:
You put restaurants first. You deeply understand the importance of local restaurants and put them at the center of everything you do. You aim to help them not only survive but thrive.
You celebrate diversity. You recognize that diversity and inclusivity matter. You're committed to progress, which means everyone gets the support and resources they need, no matter who they are. You have an ability to listen to other team members' ideas and can thrive in an environment that embraces individuality. Everyone's voice counts.
You raise your hand. You consistently go above and beyond what is asked of you. You help your peers accomplish their tasks while also excelling at accomplishing your own. When you have a smart idea, you raise your hand and share it.
You keep reaching. You set clear ambitious goals. You don't allow yourself to become complacent with where you're at and what you've done, so you seek out new opportunities and challenges.
WHAT SUCCESS LOOKS LIKE:
WITHIN 1 MONTH , YOU WILL:
Complete the ChowNow New Hire Ramp Camp. Learn about ChowNow and about the restaurant industry, gaining an understanding of our product and our customers.
Complete all scheduled pieces of training with CS Managers and other ChowNow trainers to learn how to use all internal tools and how each of the features of the product work, including basic features as well as all add-on features.
Solve your first 300 email and inbound call cases. Learn from our CS Managers to prioritize incoming customer inquiries, and the process to escalate as necessary to internal teams.
WITHIN 3 MONTHS, YOU WILL:
Consistently handle customer inquiries within set SLAs
Prioritize and escalate issues in way that focuses on the most critical customer needs
Successfully graduate our product training course to be able to explain product features and best practices for how to use them.
WITHIN 6 MONTHS, YOU WILL:
Be eligible to participate in the CS Badging Program, which is a way to become an expert in different areas within ChowNow. Once you have a badge, you will be the go-to person in CS to handle internal escalations around your badge topic.
Be eligible to advance to our chat support or escalations team.
WITHIN 12 MONTHS, YOU WILL:
Proactively identify, pilot and implement ways to increase efficiency in Customer Support processes; assess results and refine.
Assist in training new CSRs through shadowing sessions and coaching on best practices.
YOU SHOULD APPLY IF:
You have experience with ticket-based systems (Salesforce, Zendesk, etc.) or similar CRM/database software
You have a mindset for using technology and can quickly learn how to use new tools independently and/or remotely.
You're available to begin a shift as early as 8:00am and end as late as 10:00pm, including weekends. In order to mirror our Restaurant Partners' busiest times, a majority of scheduled shifts occur in the afternoon and evening.
You're available to work some holidays (with additional benefits for doing so).
You have at least 1 year in customer service including written and verbal communication with customers. Past experience in technical customer service (email, phone, chat or live) is definitely a plus.
You are smart, independent, self-motivated, empathetic, passionate about supporting our customers, and a team player even in stressful situations.
You're incredibly organized, detail-oriented, and are capable of handling multiple responsibilities at the same time, specifically a high-volume of inbound phone calls.
ABOUT OUR BENEFITS:
Expected pay range: $18/hr - $21.55/hr
Ongoing training and growth opportunities.
A "Best Place to Work" winner multiple times where we focus on creating a great employee experience.
Rock solid medical, dental, and vision plans.
Mental Health Coverage - we offer several programs to support your mental health and wellness goals.
3 weeks paid vacation; paid holidays; we expect you to work hard, but still enjoy your personal life
7 weeks of baby bonding time for all new parents (within the first year of birth or adoption), 8 Weeks of Paid Pregnancy Leave.
401(k) Matching
Employer-contributing student loan assistance program or continuing education reimbursement program
Commuter benefits (including Uber Pool).
Employee Stock Incentive Plan.
Pet insurance for your fur babies
Quarterly Industry Events (Women, LGBTQIA+, Diversity, Inclusion).
Consistent & fair leadership: we'll share info, set clear goals, show you respect, and treat everyone fairly.
Enough freedom to spread your wings while still holding you accountable.
Fully stocked kitchen and cold brew on tap in our satellite offices
The above statements are intended to describe the general nature and level of work being performed by people assigned to this job. This is not intended to be an exhaustive list of all responsibilities, duties and skills required.
As one of ChowNow's core values, "Celebrates Diversity", we are committed to an inclusive and diverse work environment. ChowNow is an equal opportunity employer. We do not discriminate based on race, color, ethnicity, ancestry, national origin, religion, sex, gender, gender identity, gender expression, sexual orientation, age, disability, veteran status, genetic information, marital status or any legally protected status. We are committed to developing a barrier-free recruitment process and work environment, if you require any accommodation, please let us know at your earliest convenience and we'll work with you to meet your accessibility needs.
Read
here
about your California privacy rights.
#Li-Hybrid